THE BENEFITS OF PRICKLY PEAR SEED OIL
Prickly pear seed oil is a recent discovery in natural and organic cosmetics. It is extremely valuable because of the huge amount of prickly pears needed to produce very small amounts of oil. This oil is highly coveted for its benefits to the skin and for its wonderful healing properties.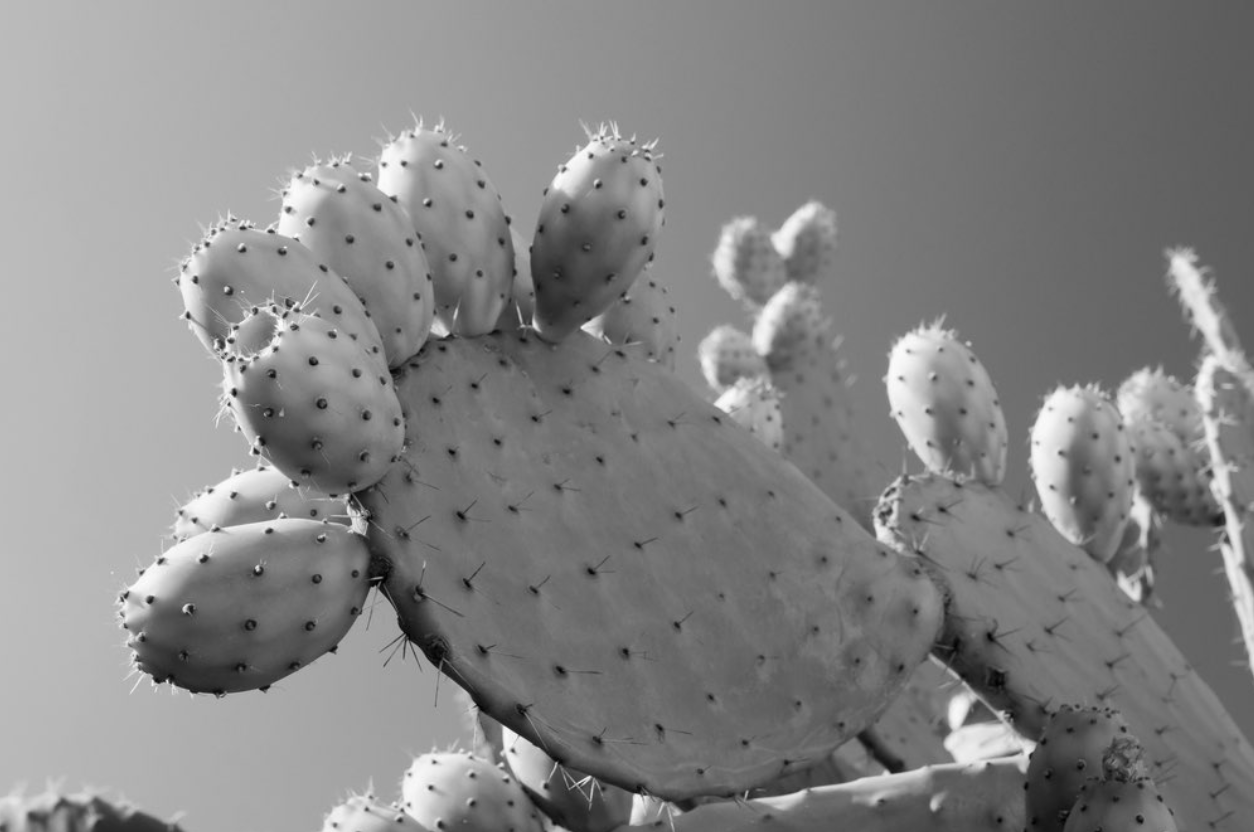 Geographical origin: the region of Aït Baamrane in Morocco
Process of obtaining: first cold pressing
Organs in a hurry: glitches
Botanical Name: Opuntia Ficus indica
Quality :100% pure and natural, virgin, first cold pressed, without any chemical treatment, cosmetic quality
Culture : Organic, certified by Ecocert Greenlife according to the Ecocert standard available on http://cosmetiques.ecocert.com
Organoleptic properties :
  

Appearance: fluid oily liquid and limpid

  

Color: golden yellow / greenish yellow

  

Odor: characteristic, fades quickly
Density : 0.903
Storage conditions : Stable vegetable oil. Keep in a dry place away from heat and light.
Fatty acid composition:
Polyunsaturated essential fatty acids (PUFA or AGE) or vitamin F : linoleic acid (omega 6) (≈65%) Monounsaturated fatty acid (MUFA): oleic acid (≈17%) Saturated fatty acid (AGS): palmitic acid (≈12%), stearic acid (≈3.5%)
Other active constituents: Tocopherols (vitamin E), sterols (spinasterol and<schottenol)>/li>
Use : skin care
PROPERTIES OF PRICKLY PEAR SEED OIL
Anti-radical and anti-aging out of the ordinary, the prickly pear oil is considered a natural medicine to fight against aging.
It restores firmness and tone to the skin. Regenerating; the omega-6 it contains promotes the natural process of skin repair. Excellent emollient, it softens and protects the skin from dehydration. Concealer.
BENEFITS
Our 100% Organic Prickly Pear Seed Oil is a free radical scavenger and contains many health benefits for your skin and hair. The high antioxidant activity promotes cell renewal, and reduces redness and hyper-pigmentation. Prickly Pear Seed Oil helps to
Tighten pores
Fight against acne
Stimulate collagen production
Remove dark circles under your eyes
Intercept free radical damage
Increase firmness and reduce wrinkles
Decrease visibility of blemishes, under-eye circles and spider veins
Maintain your skin's smoothness and elasticity
Enhances your skin's natural luminescence
Intensively moisturises and boosts your skin's rejuvenation
Treat medical skin conditions such as Eczema and Psoriasis
INDICATIONS
Particularly suitable for the care of mature and dehydrated skin
Unstructured, rough, peeled skin
Regeneration of the skin during scars, crevices …
WHAT IT IS
From oily skin to dry skin, Prickly Pear Seed Oil is a powerful moisturiser that is enriched with linoleic acid, an omega 6 essential fatty acid, with exceptional hydrating and anti-aging properties; it is the perfect choice for mature, ageing or damaged skin. It contains a high concentration of nutritious ingredients including
Amino Acids
Omega 9
Omega 6
Vitamins A, B, E and K.
HOW IT IS MADE
Sourced from south-west Morocco, the extraction of the Prickly Pear fruit is a lengthy, labour intensive process which can take between three to four days. Each seed contains around 5% of oil, subsequently taking around 1,000kg of fruits to extract 25kg of seeds in order to produce one litre of oil. They are picked by hand and then loaded into the factory. They are then washed, peeled, and placed into a machine where the seeds are separated, cold pressed, and the oil is filtered and extracted to ensure that it remains pure.
TIPS
Use day or night as a moisturiser, serum and an eye cream. Dot delicately around your eye area to reduce the appearance of fine lines, wrinkles and dark circles.